This page was last updated on: December 27, 2021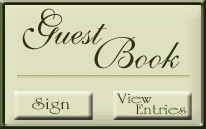 It Is Well With My Soul

MIDI sequence by Bob Sorem. Used with permission

http://www.tc.umn.edu/~sorem002/midis.html

ARM - Without help it is too much for us

The Addictions Recovery Ministry of the Department of Specialized Ministries of the Episcopal Diocese of Louisiana is a twelve-step recovery outreach ministry which welcomes recovering people into a Christian community and serves our church family as resource and support for those suffering from or affected by addictions.

"Addiction is the most powerful psychic enemy of humanity's desire for God. I am not being flippant when I say that all of us suffer from addiction. Nor am I reducing the meaning of addiction. I mean in all truth that the psychological, neurological, and spiritual dynamics of full-fledged addiction are actively at work within every human being."

 Gerald C. May, M.D. in 'Addictions and Grace'

This website is showing its age and is slowly being phased out for a more tech/device friendly format.

For most recent info, please visit our