This page was last updated on: January 6, 2018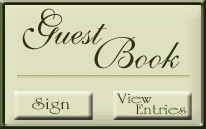 It Is Well With My Soul

MIDI sequence by Bob Sorem. Used with permission

http://www.tc.umn.edu/~sorem002/midis.html

ARM - Without help it is too much for us

The Addictions Recovery Ministry of the Department of Specialized Ministries of the Episcopal Diocese of Louisiana is a twelve-step recovery outreach ministry which welcomes recovering people into a Christian community and serves our church family as resource and support for those suffering from or affected by addictions.

"Addiction is the most powerful psychic enemy of humanity's desire for God. I am not being flippant when I say that all of us suffer from addiction. Nor am I reducing the meaning of addiction. I mean in all truth that the psychological, neurological, and spiritual dynamics of full-fledged addiction are actively at work within every human being."

Gerald C. May, M.D. in 'Addictions and Grace'

Join our mailing list -enter your email address here

Women's Weekend 2018

January 19-21, 2018

Emotional Sobriety

The Addictions Recovery Ministry of the Diocese of Louisiana announces its annual weekend for women who are or who wish to be in recovery.  The 2018 weekend will take place at the Solomon Episcopal Conference Center in Loranger, Louisiana.

Our Retreat Leader

Our facilitator is Sr. Linda Fischer, ASC. She is a member of the Adorers of the Blood of Christ order. She is a grateful recovering alcoholic for the past 27 years. She has been involved full time in the 12 step retreat ministry since 2005.

Retreat Theme

The theme of this weekend is Emotional Sobriety. Sr. Linda calls on her own journey in recovery as one of the greatest blessings in her life. Emotional Sobriety can be described as living a balanced life and having the ability to deal with life and with all of its joys and struggles in a healthy manner. When individuals become addicted, or in a relationship with those in addiction, emotional growth is halted. When recovery begins they can once again focus on their own emotional growth and receive a deep inner strength that they can rely on. Emotional Sobriety is closely linked to serenity, which is an unshakable sense of inner peace that people find in recovery. During this weekend we will look at the signs of Emotional Sobriety & their relationship to the 12 step program.

KENNER EUCHARIST AT ST. JOHN'S

Monthly – 3RD SUNDAY  Please spread the word.

St. John's in Kenner will celebrate their next monthly 12 Step Eucharist  at their regular 10:00 AM service.  Please spread the word to friends in recovery and any others in the recovery community who might be interested.

BATON ROUGE EUCHARIST at St. MARGARET'S

~Quarterly on the 5th WEDNESDAY  Please spread the word.
Saint Margaret's will celebrate a 12 Step Eucharist on the 5th Wednesday of the month at 5:30 pm.  Again, please spread the word to friends in recovery and any others in the recovery community who might be interested.

5th Wednesdays in 2018 are Jan 31, May 30, August 29, and October 31.